Although he passed in 1988, Jean-Michel Basquiat's  artistic prowess is still recognized today.The Brooklyn born artist was initially recognized for his graffiti that used the walls of Brooklyn and Manhattan as canvas. He eventually moved on to painting and began to create work that drew on pieces from contemporary culture. Recently, director Tamra Davis payed homage to her friend in a documentary entitled "The Radiant Child" in which she utilized archival footage and interviews with Basquiat to give viewers a more intimate look at the artist.
Below is a trailer for the movie:
The fashion industry has also paid homage to the late artist with magazines such as Vogue Hommes International using his personal style and work as inspiration for editorials.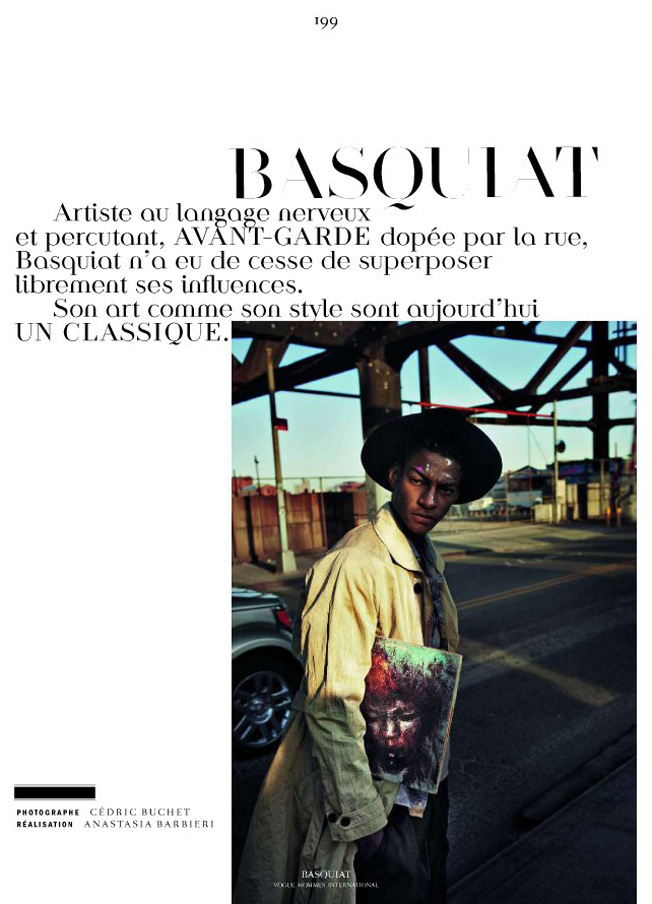 To mark Basquiat's 50th birthday, the Beyeler Foundation in the Swiss city of Basel in collaboration with the Modern Art Museum of the City of Paris will open a retrospective of his work. The retrospective will be first displayed in Basel until September 5, 2010. Then it will be moved to Paris where it will be displayed there from October 15, 2010- January 30, 2011.
This line drawing of boxer Cassius Clay will be on display.
Below is some more of Basquiat's work:
His work is praised for its creativity and complexity, but for Jean-Michel Basquiat art was simple. "I start a picture and I finish it. I don't think about art while I work. I try to think about life," Basquiat once said.